The University of Utah's Office of the Vice President for Research (VPR) has kicked off another year of the National Science Foundation (NSF) Cohort Fellowship Program. The 2023-2024 NSF Cohort is a critical program in driving NSF research funding for the university and the current Cohort consists of 20 fellows from six different colleges. The program aims to provide researchers with effective resources and tools to successfully submit and win an NSF grant.
"Our goal is to work with each cohort fellow to develop a competitive NSF grant by the end of the program," says Jake Jensen, associate vice president for research. "We know that fellows have a higher chance of receiving funding if they craft a grant that follows reviewer expectations for structure and flow."
The NSF continues to be one of the top federal funding sources that contributes to the university's research portfolio. In fiscal year 2023, NSF funded $55 million in research at the University of Utah and that portfolio is expected to grow in 2024.
On August 26, the NSF cohort fellows gathered at the S.J. Quinney College of Law to officially kickoff the 2023-2024 Cohort. It was an opportunity for fellows and Cohort instructors to interact and prepare for the year ahead.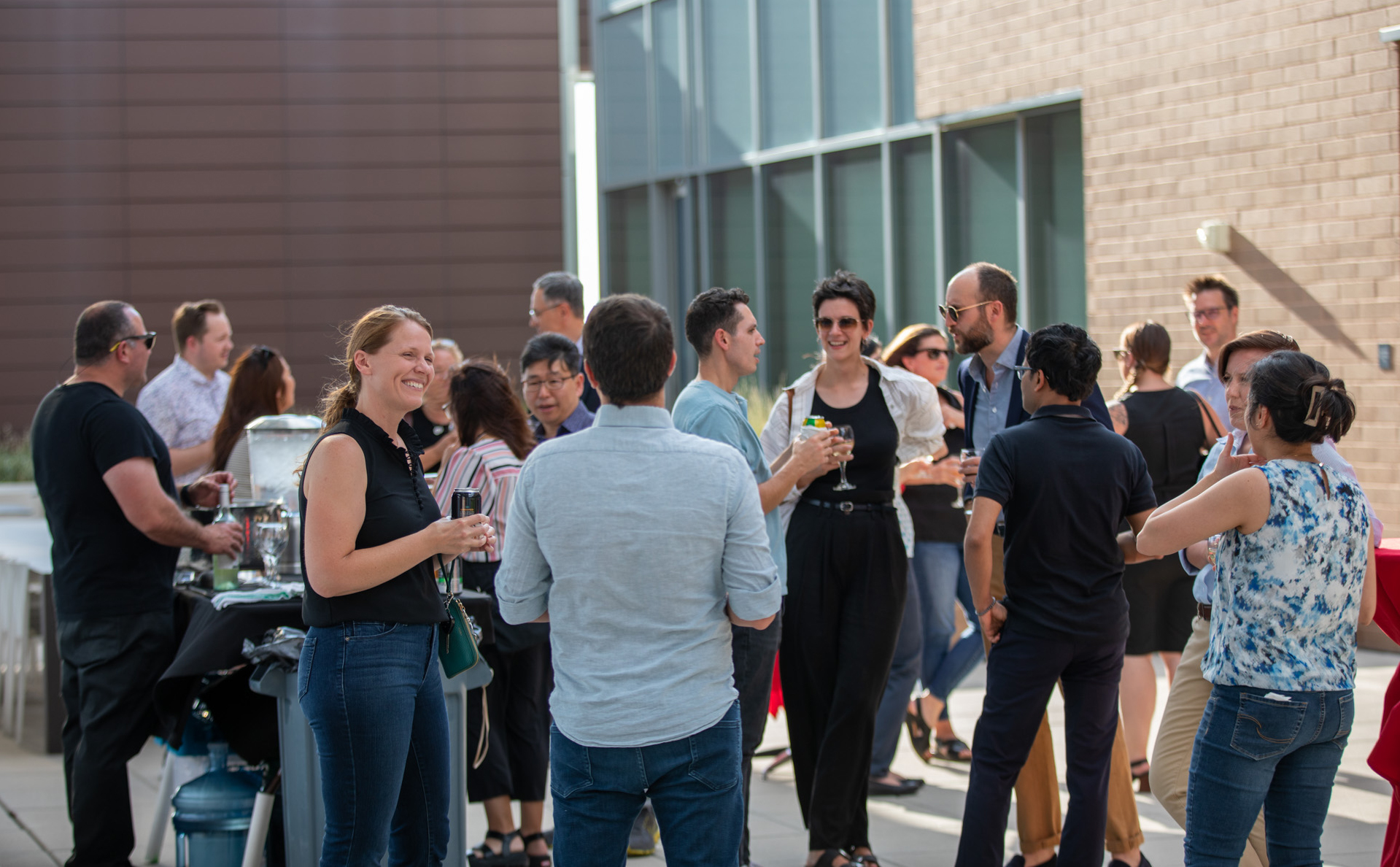 "The kickoff event was an excellent opportunity to meet everyone," said Jesse Morris, director of research education. "This is an enthusiastic group, and we are excited to collaborate and share ideas through this year's cohort program."
The fellows span from six different colleges with researchers focused on anthropology, economics, political science, biomedical engineering, chemical engineering, electrical and computer engineering, computing, mechanical engineering, health & kinesiology, linguistics, neurobiology, population health sciences, geology and geophysics, atmospheric sciences, and biological sciences.
"The university is driven by its mission to foster an environment of innovation and creativity," Jensen said. "We feel very fortunate to offer these resources and tools so that our cohort fellows win their first NSF grant."
For general information, visit the VPR Office's NSF Cohort Program website. An announcement call will be sent out to the U research community for the next 2024-2025 program.