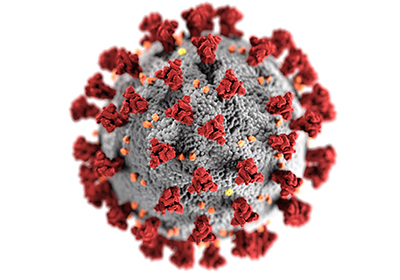 With the COVID-19 pandemic in full swing, there is a clear need for new treatments and a vaccine against the disease. Animal research has long been one of the first steps in medical discovery. In the battle against COVID-19, the approach remains crucial for developing strategies to understand and combat the disease.
Mice and monkeys are both important for testing the safety and effectiveness of vaccines that are under development, including one by Johnson & Johnson, as reported by the New York Times, another that is being developed in China, as reported by Reuters, and a vaccine by Moderna that is currently in clinical trials.
Research with animals helped show that the drug remdesivir has some effectiveness against COVID-19. It is now the standard of care for patients who are severely ill with the disease. On average, patients recover in 11 days when treated with the drug instead of 15. While encouraging, clearly there is still a need for treatments and therapies that work better. Monoclonal antibodies, stem cells and insights from llamas and bats as well as many other approaches are being pursued as possibilities.
The New Yorker Magazine reported on how animals are essential for understanding the process of disease and this is indeed proving true. All of these are first steps, but without them there is no reaching the finish line. Read about additional examples of animal research on the front lines here.