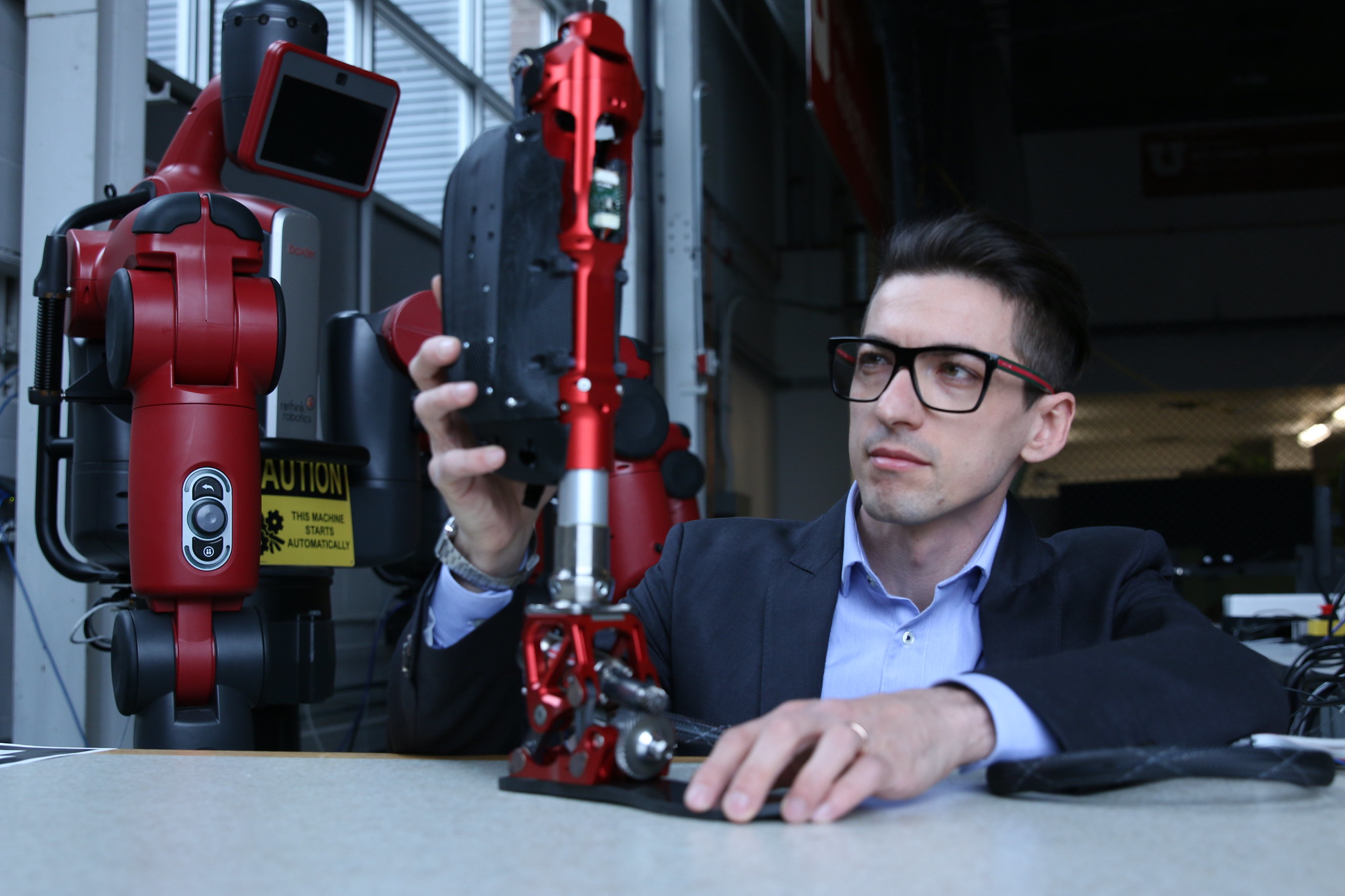 Gould Lecture on Technology and the Quality Of Life
Building Bionics: How technologies are going to enhance the human body and end physical disability
Speaker: Dr. Tommaso Lenzi, Ph.D.
Date: Wednesday, March 29, 11:00 A.M.
Location: J. Willard Marriott Library, Level 1
Steaming: lib.utah.edu/live
The field of bionics presents a unique opportunity to address the unmet needs of millions of individuals living with physical disabilities. Critical to this goal is the development of artificial systems and technologies that can merge with the human body – restoring, replacing or augmenting its capabilities.
In this talk, Dr. Tommaso Lenzi, Associate Professor in the Department of Mechanical Engineering, a Core Faculty in the Robotics Center at University of Utah, and the Director of the Ergonomics and Safety Program at the Rocky Mountain Center for Occupational and Environmental Health, will present ongoing work at his robotics lab — the Hans Georg Näder (HGN) Lab for Bionic Engineering — to advance the science of bionics. He will describe novel electromechanical designs that will empower next-generation bionic limbs to match the strength and speed of biological legs. He will demonstrate intelligent control systems that synchronize the movements of the bionic leg with the human nervous system, enabling individuals with amputation to perform activities that are impossible with conventional prostheses. Finally, Dr. Lenzi will discuss critical challenges and areas of future research that must advance for bionics to become a part of our lives.
For more information, visit the Marriott Library's website.