Dr. Erin Rothwell
---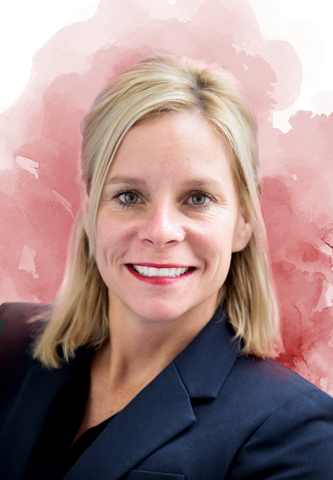 Dr. Erin Rothwell  currently serves as the Vice President for Research, Associate Vice President for Research and Professor of Obstetrics and Gynecology in the School of Medicine.

Education & Research
Born in Oceanside, California, Dr. Erin Rothwell received her B.S. degree in Recreation Therapy and M.S. degree in Park & Recreation Management from the University of South Alabama. In 2004, Dr. Rothwell moved to Salt Lake City to pursue her PhD in Recreation Therapy at the University of Utah. She served her Postdoctoral Training in the College of Nursing at the U while studying clinical trials and public health. In 2010, Dr. Rothwell received a competitive fellowship opportunity in the Medical College of Wisconsin where she studied Bioethics.
Dr. Rothwell's research focus is on ethical, social, and legal implications of genetic and technological advancements on individuals and families specifically within newborn screening, prenatal testing, and biobanking. She is the contact principal investigator for the NIH Utah Center in Excellence for Ethical, Legal, and Social Implications (ELSI) for Research in Genetics (1RM1HG009037), and principal investigator on an R01 titled: Comparing Game Facilitated Interactivity to Genetic Counseling for Prenatal Screening Education (R01 HG011921). Dr. Rothwell also has extensive expertise on informed consent and research ethics. She has published a new qualitative methodology for focus groups called Deliberative Discussion Focus Groups which is based on over 70 focus groups and 500 participants across 5 NIH grants.
Academic and Leadership Impact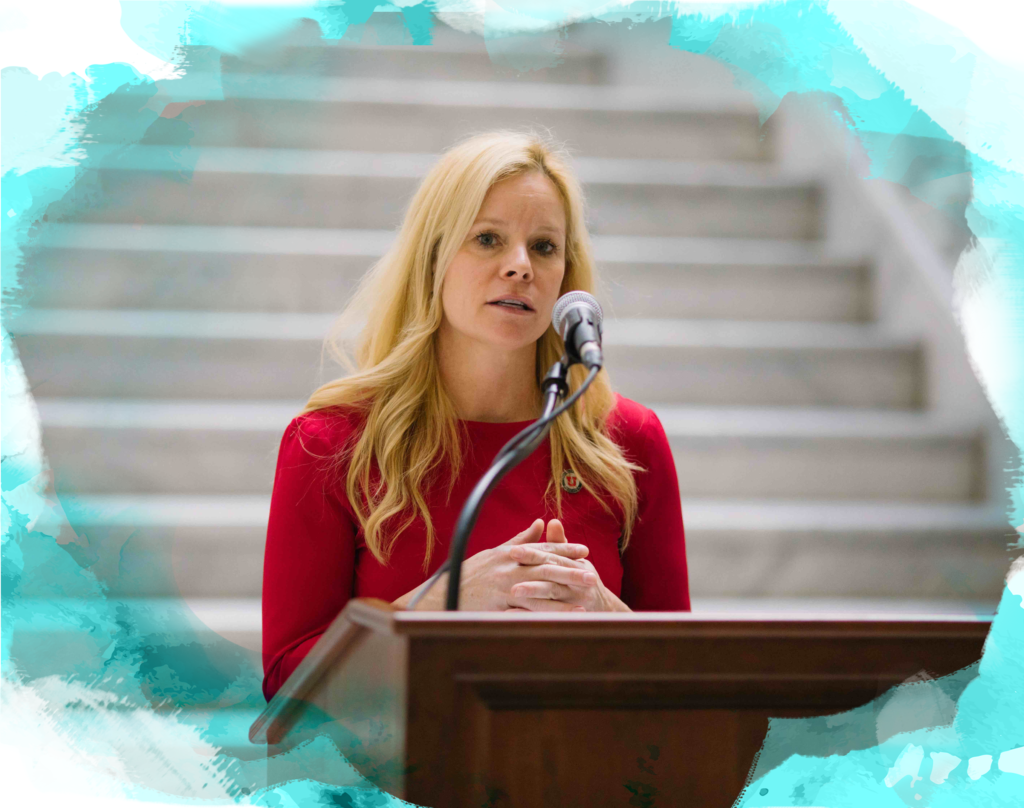 In 2018, Dr Rothwell was hired as the associate vice president for research integrity & compliance (AVPRIC) in the Office of the Vice President for Research (VPR). Dr. Rothwell oversaw 10 VPR compliance offices including the Human Subjects Research Protection Program, Institutional Review Board, Conflict of Interest, Research Misconduct, Resource for Genetic & Epidemiologic Research, Biosafety Committee, and Research Education.
In addition, Dr. Rothwell currently serves as the institutional conflict of interest officer and the research integrity officer. In 2021, Dr. Rothwell became the associate vice president for research (AVPR) to help lead the U's grant support pipeline, research education expansion, and environmental health and safety offices. Under Dr. Rothwell's leadership, the U's research portfolio has grown substantially each year and reached a record-high of over $600M in research funding and 2,400 grants in FY21. In addition to research growth, the U was invited into the Association of American Universities, a prestigious group that limits memberships to institutes at the forefront of scientific discovery.
Serving as both AVPR and AVPRIC, Dr. Rothwell's dedication and leadership continue to drive research excellence and innovation at the U. Since assuming her role as AVPRIC/AVPR, Dr. Rothwell has:
Advanced the HRPP to ensure ethical research practices on campus
Modernized research education and training; spearheaded research integrity policies and procedures
Provided equitable access to research participants for clinical research
Launched equity, diversity, and inclusion (EDI) programs for faculty, staff and students
Developed critical research offices and resources at the university (Foreign Influence, Research Ethics Consultations, and Quality Compliance)
 Research Oversight and Strategic Initiatives
---
As interim vice president for research, Dr. Rothwell currently oversees 18 research administrative units that support research compliance, regulation policies, grant development pipeline, and safety procedures across campus. In addition, Dr. Rothwell serves as the Interim President of the University of Utah Research Foundation. Dr. Rothwell is dedicated to finding impactful solutions  through innovative and inclusive research practices to solve critical real-world challenges.  Dr. Rothwell's visionary leadership is implemented by the following strategic initiatives:

EQUITY,
DIVERSITY, & INCLUSION


CROSS
CAMPUS COLLABORATION

COMMUNITY IMPACT & PARTNERSHIPS

RESEARCH ACADEMIC CLIMATE & SAFETY

RESEARCH INTEGRITY & COMPLIANCE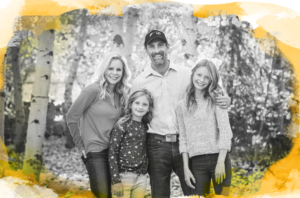 Outside of her research and academic roles, Erin loves to backcountry ski with her husband Dylan, running, mountain biking and surfing. She has two daughters, Winter and Wylie, who also love skiing, mountain biking and soccer. If Erin is not on campus, you can find her outside enjoying the mountains with her family. Dylan and Erin are huge supporters of the Utah Food Bank.